Colorado Springs Property Management
Let Us Manage Your Colorado Springs Rental Property With Ease

We know how difficult property management can be and all of the decisions it takes to give you peace of mind. When you run out of time, we can give you peace of mind and help you step-by-step with each process, taking on as much or as little as you need, personalizing it to your needs. We offer expert advice and trustworthy management of your rental home or investment property.
Tell Us Your Story
Please Complete All Fields Below
Residential Property Management Services

A Cut Above Property Management Company is your full-service Property Management Company. As licensed Real Estate Agents and certified with our local chapter of the National Association of Residential Property Management, it is our responsibility to evaluate the potential of your real estate investment to achieve the highest potential for your property.

Townhome and Condominium Property Management Services

Managing rental properties in a Home Owner Association can be a difficult experience for most, but with over 65 combined years' experience dealing with Associations issues, we have the license, the experience, and the knowledge to work with the HOA Management Companies. We will ensure your property is advertised correctly, the maintenance is monitored and supervised, whether the HOA or you the homeowner is responsible for the repair, and also safeguard that your tenants comply with the rules and regulations of the HOA in which your property resides.

Investment and Multiple Unit Management Services

To properly evaluate, advertise and manage a duplex, fourplex or a unit with more than 4 units, you need A Cut Above Property Management. With over 65 combined years of experience working with everything from a duplex to over a 54-unit apartment community, we have the license, the knowledge and the expertise to provide the level of service required for these types of properties.

Sell Investment/Expand Portfolio

We can help our existing owner clients sell their property if they no longer want to keep it as a rental investment, or expand their current investment portfolio. We have our own in-house sales team that can provide you with current market analysis, list your property and help you through the entire sales process.

Outside Owner Program

This program is designed for those owners who like to manage their own properties, but do not have the ability to run credit and criminal background checks or have the time to show the property they own every time a prospective tenant wants to view the property.

A Cut Above Property Management will:

Evaluate, market and show the property for you.
Run credit and criminal background checks and verify rental history and employment.
Present the candidate(s) applying to you for approval.

These applicants are screened through A Cut Above's Screening process which means they must make three times the amount of rent to qualify, have three years of rental confirmable history, verifiable income and good credit. If they meet these qualifications, we present them to you as your future tenant.

Once you decide on your choice of applicant, A Cut Above will put them on a lease of your choice or a standard lease we have available.
Collect the first month's rent or prorate the rent if it is toward the end of the month, and collect the security deposit in certified funds made out to you.
Exchange the funds and signed lease for keys to the property.
At that time, you, as the owner, will take over managing the property according to the lease in place.

This service is offered for a percentage of a full month's rent. Call us today to find out more about this program and whether it is the right fit for you and your property!
Find out what the current market value of
your investment is worth.
Our market analysis is based on the latest technology and algorithms to maximize the return on your investment.
Colorado Springs Area Information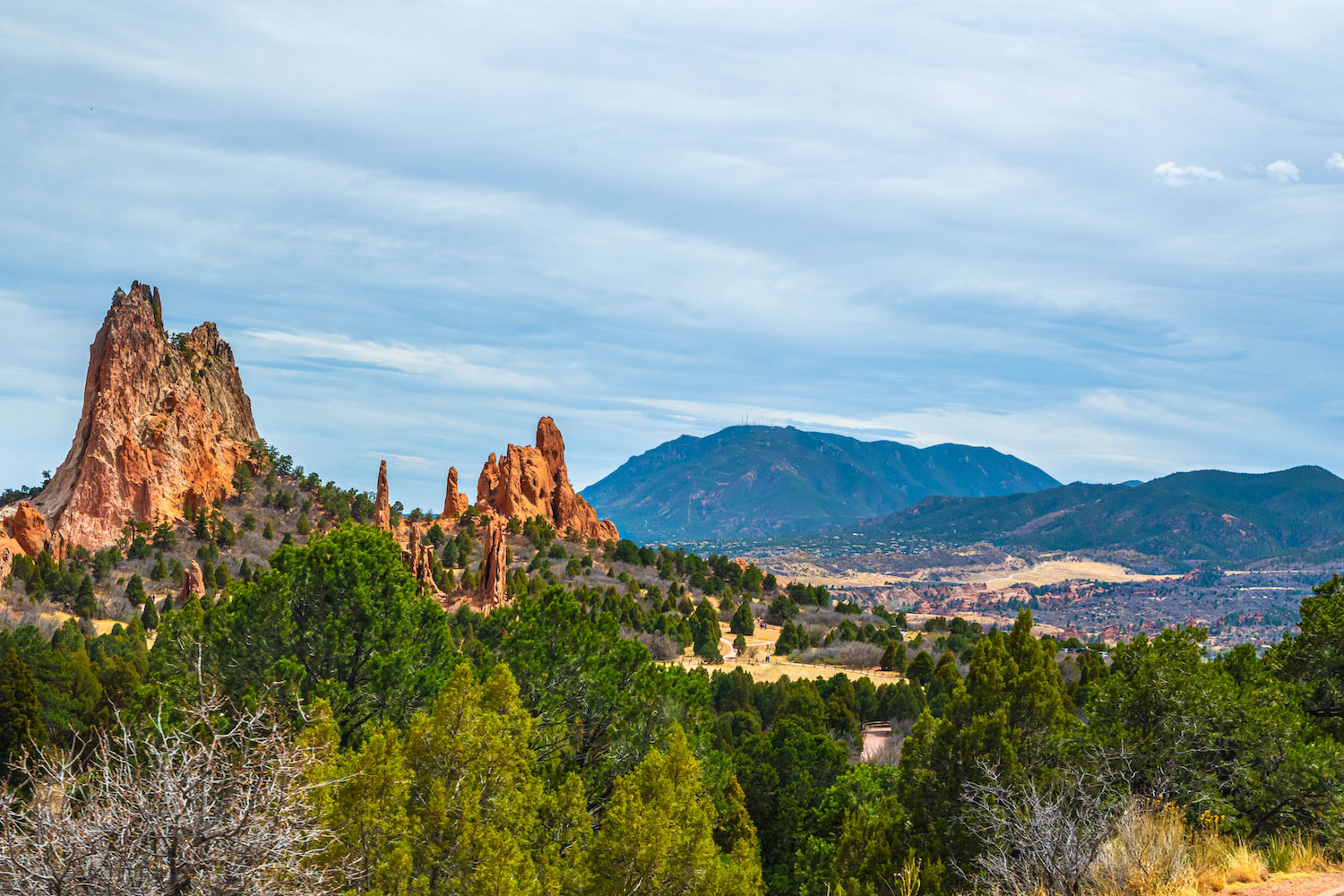 Colorado Springs - Olympic City USA is the most populous city of El Paso County, Colorado, United States. At 6,035 feet (1839 meters), the city sits over one mile above sea level, though some areas of the city are significantly higher. Colorado Springs is situated near the base of one of the most famous American mountains, Pikes Peak, at the eastern edge of the southern Rocky Mountains. It is the second most populous city in the state of Colorado and the 48th most populous city in the United States and covers 186.1 square miles. Colorado Springs consistently receives high rankings such as No. 1 Best Big City in "Best Places to Live" by Money magazine, #1 Outside Magazine's list of America's Best Cities and #2 on U.S. News list of most desirable cities.
The Colorado Springs military community is strong and diverse. The five military institutions include United States Air Force Academy, Cheyenne Mountain Air Force Stations, Fort Carson Army Post, Peterson Air Force Base and Schriever Air Force Base. Our military community has a $12 billion annual impact on the regional economy, and employs 105,000 residents. The region is home to more than 53,000 military veterans, and Colorado Springs is ranked as the #2 City for Veterans by WalletHub in 2017.
WEATHER
Colorado Springs has relatively mild winters, with large snow accumulations in the downtown area relatively rare, a strong warming sun due to the altitude, and only occasional episodic periods of sub-zero cold snaps and blizzards from October to March/April.
~Information provided by: Visit Colorado Springs Convention Bureau
more >